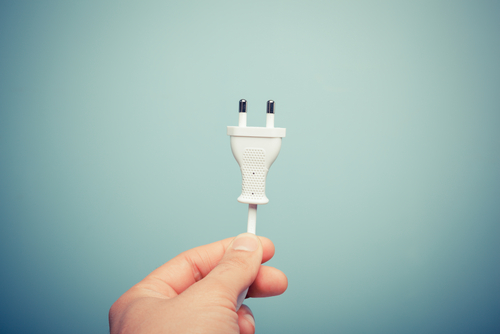 There are probably hundreds of ways you could reduce energy use at home, which makes the process of going green both easy and overwhelming. First of all, where do you start? What materials do you need? Especially in the beginning, you may be looking for easy steps to get you on the road to more environmentally-friendly living. You're in luck. Here are a few easy ways to start living green:
Step 1: Eliminate the Little Things
Auditing your daily habits is the first step to changing them. Think about what's in your trash bin. If plastic sandwich baggies, food waste or paper towels made your list, it's time to make a change.
Replace plastic bags with reusable, dishwasher-safe fabric bags. Designed by three green moms, Lunchskins are made of durable, high-quality fabric used in European patisseries and bakeries because they are certified as food safe.
Instead of mixing your vegetable scraps and coffee grounds with the rest of your trash, keep a composting bin in the backyard. Wooden or recycled plastic bins make it easy to break down kitchen waste into organic matter.
Lastly, stop using paper towels. Instead, get in the habit of using fabric dishcloths to clean up spills, or buy or make cloth paper towel alternatives. Available online at Etsy, Kamsnaps and The Unpaper Towel, these tree-saving towels are both washable and reusable.
Step 2: Cut the Cord
Much of our home energy waste can be attributed to those little power cords tucked behind bookcases and found under furniture. Often called energy vampires, these cords may be attached to products that use standby power even when they are switched off. Nationwide, standby power accounts for more than $10 billion in wasted electricity consumption annually.
So how many cords do you have plugged in? From iPod docks and cell phone chargers to computer equipment and TVs, chances are you stopped counting after you reached 15. If it's not constantly in use, unplug it. No, you're not expected to remember and reach all 15! Instead, save yourself time by using a power strip as a central disconnect point. Doing so will prevent power waste and possibly save you $100 a year in electric bills, according to EnergyStar.gov.
Step 3: Watch the Temperature
You likely switch off the lights before leaving, but do you handle the thermostat in the same way? Heating or cooling an empty home is a common crime, and one you can easily avoid. Here are a couple simple ways:
Invest in a programmable thermostat that makes temperature tracking easy and efficient. For even more control, consider a smart, Wi-Fi equipped thermostat that allows you to control the temperature from your computer, tablet or smartphone. Found at major hardware stores, programmable thermostats range between $20-$300.
Consider installing energy-efficient window treatments to block unwanted UV rays.
Spend some time caulking windows and doors to prevent energy leaks.
If you live in an especially hot climate, consider using sun-reflecting window film as an additional heat controller.
Step 4: Reuse, Resell or Recycle
Instead of tossing that used ink cartridge in the trash or letting your old computers collect dust in the office closet, find a green way to dispose of them. For example, Staples offers a recycling and technology trade-in program online and in many stores. Just take your tech, including laptops and wireless routers, to your local store for a quote or log on to Staples.com. If you accept their offer, you'll be awarded with a Staples eCash Card to use online or in the store. Additionally, the store gives $2 back in Staples Rewards for every ink cartridge you bring in. Best Buy has a similar recycling program that accepts most electronics and large appliances for free.