Construction and Home Improvement Resources
Here we have compiled a variety of resources related to construction, building and home improvement including articles, infographics and videos. Resources are displayed from the most recently published to the oldest.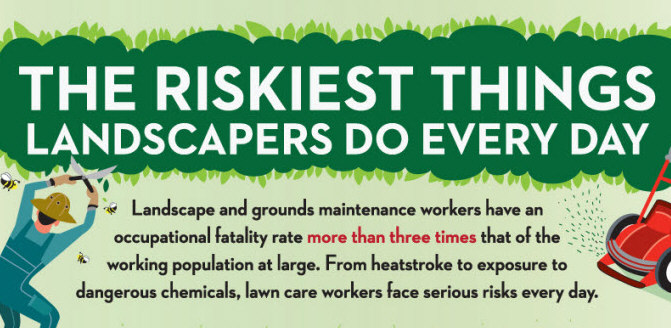 This infographic takes a look into the everyday dangers landscapers face including cuts and amputations, machinery, allergic reactions, pesticides, chemicals, sun, and high temperatures. These risks may also apply to the DIY landscaper, which can build a good argument to hire qualified and insured landscaping professionals to do the jobs for you.
read more