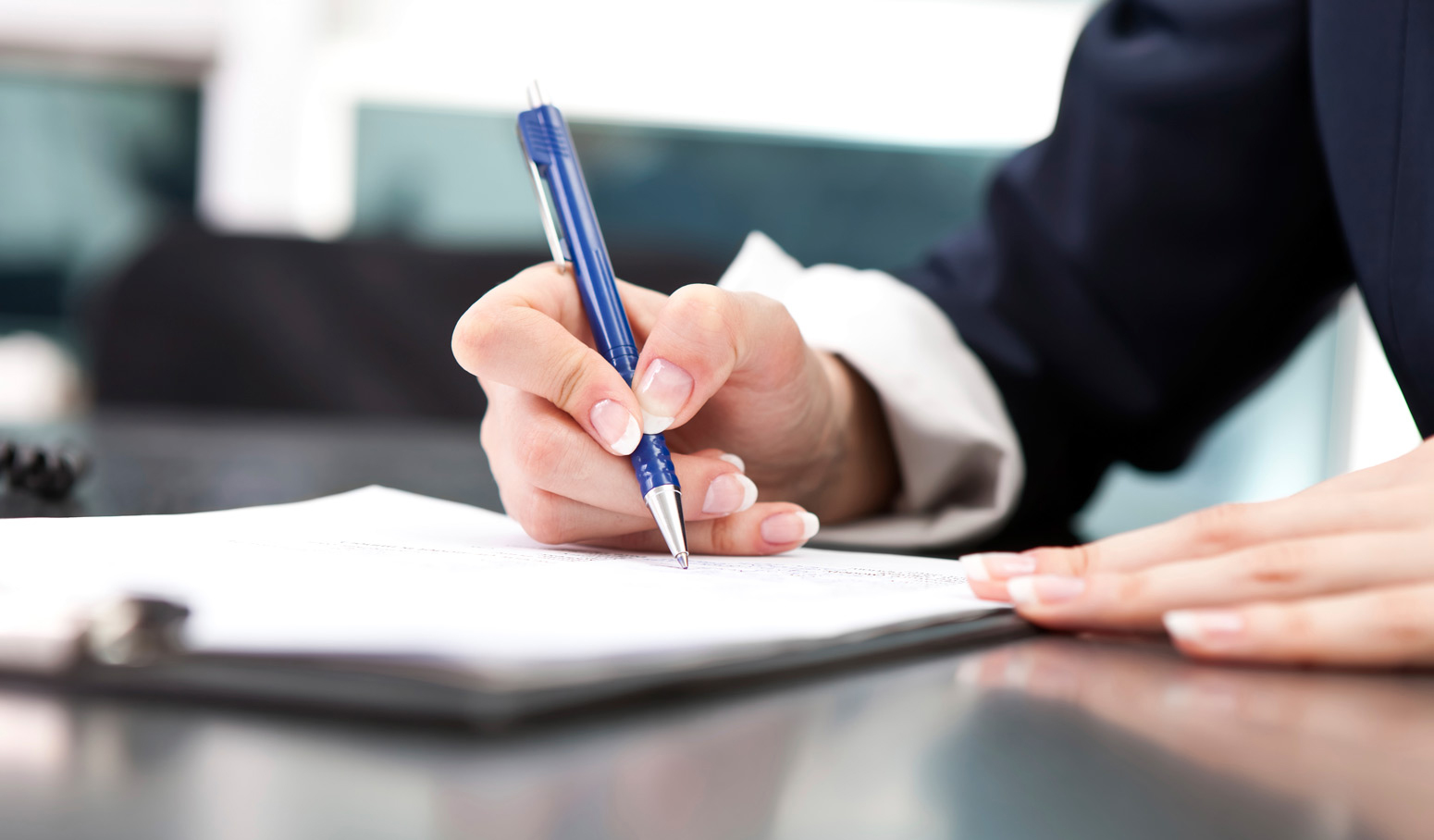 A contract is an agreement between parties that clearly states the responsibilities and expectations involved in a project. Its design is to protects the rights of both parties involved. Once the contract is signed, it becomes a legally binding document, but should really be considered a statement of trust between contractor and the person hiring the contractor, whether that be a homeowner, project manager or company.
By law once a contract is signed, there is three day right of rescission in which one has the right to cancel a contract if they so desire. If it is canceled, it must be done so in writing with notice sent by certified mail with a signed receipt requested from the receiving party.
In any construction or home improvement project, both owner and contractor will follow their own agendas to some degree. All will have a different understanding of how the project should be carried out. The contract is an attempt to define the expectations or all involved and make them mutually acceptable.
Contracts are generally written in a legal language that is difficult to understand. Therefore, before signing a contract, be sure take it home and read it for a day or two. If there's anything you don't understand, find someone who can explain it to you such as a lawyer. Never rely on oral agreements.
A contract should contain the following elements:
Scope of Work To Be Performed
The contract should clearly define all work that is to be performed. This includes the overall scope plus individual items such as foundation, framing, plumbing, electrical, roofing and all finish work right down to the manufacturer, style and color of paint, carpets, etc. If you have architectural plans, make reference to them in the scope of work.
Supplies and Equipment
Make sure the contract identifies all the supplies and equipment by name, style, quality, weight, color, brand name and any other important facts. Identify all equipment that will be needed, such as generators, bobcats, etc. Be specific about all details that concern you. If you expect a certain type of insulation, a specific type of wiring, tile roofing instead of asphalt, etc.,, make sure these things are specified in writing.
Project Schedule
Clearly indicate the date the job will begin. Discuss with the contractor when the project is estimated to be complete and see if it meets with your expectations. Contractors often work on more than one job at a time, so discuss what conflicts, if any, might arise with your specific project. Ask for an estimated completion date in the contract. Now, keep in mind, there are numerous factors that can delay a project, such as weather, inspections and other unforeseen problems. Few contractors will agree to sign a contract with a late penalty clause because many unexpected factors can come in to play so don't expect one. Rather, open communication with your contractor throughout the duration of your project is the best way to determine if the project is progressing on time or to understand what has delayed the completion date.
Proof of Proper Insurance Coverage
The contract should state that the contractor will provide proof of all required insurance, particularly general liability and workers' compensation for their employees. The contract should also require the contractor to verify that subcontractors have their own required insurance.
Warranties
Make sure you receive copies of written warranties that apply to any appliances, equipment or materials used in the project.
Paying the Contractor
Because of the expense of materials and supplies involved in construction projects, it is expected for contractors to request a certain percentage be paid in advance or at some point during the project.
Every contractor has his or her own policy regarding down payments. On jobs under $5,000, some are willing to front all the costs while expecting payment in full upon completion. Others routinely expect one-third down to start, one-third at the halfway point, and one-third on completion. For large jobs of $100,000 or more, the arrangement may be 10 percent down followed by regularly scheduled payments.
A schedule of progress payments is recommended for inclusion in the contract. The schedule should include the amount of each payment or at least a percentage, the date of the payment, and the completion stage of the project required before payment is made. If permits are required for a project, the state building inspection department will inspect the progress of the work in different stages. Those inspections can be a good completion stage standard to associate with progress payments. Generally, progress payments should not exceed one third of the total project price, and ten percent of the final payment should be withheld by the homeowner until all work is satisfactorily completed. Specify any materials that are to be delivered to the site before the progress payment is made. Materials that require special ordering, such as cabinets, flooring, bath fixtures may affect the required payment amount. Any additional expenses that are the result of a change order should be dealt with separately in writing.
The real solution to down payment questions requires the homeowner and contractor to establish a mutual trust between one another.
The Nitty-Gritty
It's those nitty-gritty little details that often spell the difference between a satisfied homeowner and one with continuing concerns. Following are some specific issues to consider addressing in the contract:
Equipment: Will heavy machinery tear up your property or landscaping?
Broken or damaged items: Who pays to fix or replace them?
Clean up: Will contractors clean up their work areas daily, weekly, at all?
Working hours: Do you mind if workers are there at 6 a.m.? Still there at 7 p.m.?
Debris removal: Who is responsible for hauling away all debris?
Paint removal: If walkways, fixtures, or other items are spattered, specify that workers are to clean it.
Toilets: Can workers use household toilets, or do you need portable toilets?
Phone: Can workers use it?
Arbitration
All contracts should contain clauses specifying what form of arbitration should be conducted and by whom if disputes cannot be resolved between the contractor and the person hiring the contractor.
Having a good contract in place will help to eliminate the problematic mis-understandings that can arise if one is not in place.